Details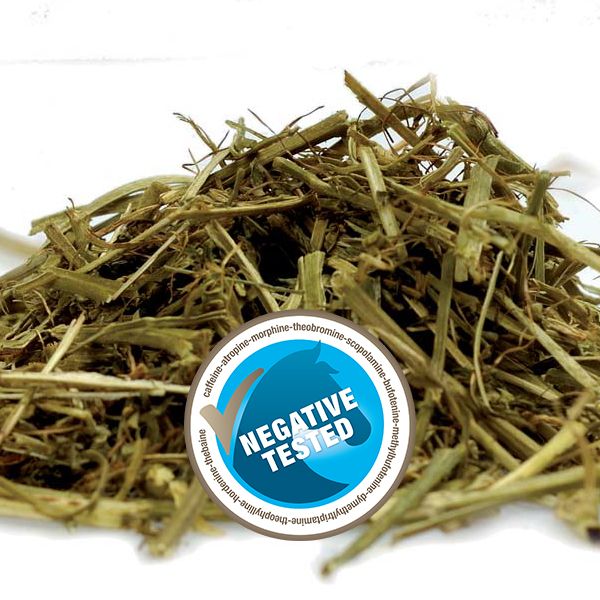 HIPPOLUZ
The authentic long-strand bale for horses
PRODUCT DESCRIPTION
The authentic long-strand bale for horses
Désialis has developed a wide range of products, specifically designed to meet the specific requirements of animal production sectors.
Made from alfalfa grown and dehydrated in France: HIPPOLUZ gives the assurance of a product 100% traced and tested for naturally occurring prohibited substances (NOPS).
Contributes fibre to the ration
A horse's ration must contain fibre, generally provided by the hay. In case this is in deficit, a necessary complement can be provided by dehydrated alfalfa, and all the more so as the ration is rich in cereals or products derived from cereals containing starch.
In addition, the presence of fibre in the horse's ration will lead to an increase in consumption time, modulating the food transit rate and thus contributing to the welfare of the animal by reducing the frequency of occurrence of behavioural problems.
Impact on the digestive health of the horse
The intrinsic properties of alfalfa, such as its buffering capacity, have a positive impact on the digestive health of the horse.
The high buffering capacity of alfalfa due to its calcium and protein content has a preventive role against intestinal acidosis by modifying the balance of microbiota.
| | | |
| --- | --- | --- |
| | | Packed in bagged small bales of 20 kg, the alfalfa strands long special horse - HIPPOLUZ. is easier to transport, handle and distribute! |

Présentation produit
In 20 kg bagged bale (0,3 m x 0,5 m x 0,5 m)
48 bagged bales - 6 x 8 bales - 960 kg - capped / filmed palette - Height (palette included) : 2.10m

Product Details - indicatives values as fed
| Analytical values | Nutritional values |
| --- | --- |
| Refer to the Data Sheet below | Refer to the Data Sheet below |
How to buy our product ?
You can purchase our products by contacting your regular feed distributor. This one does not distribute our products? Contact us by clicking here, we will give you the contact details of the distributor closest to you. Please note that minimum quantities are required for the purchase of our different products. That's why even our distribution network may not be able to respond to your request.
If you are a distributor / manufacturer / trader
Want to add our products to your range? Contact us directly by clicking here, we will put you in touch with the sales manager in your area.
Contact us