Details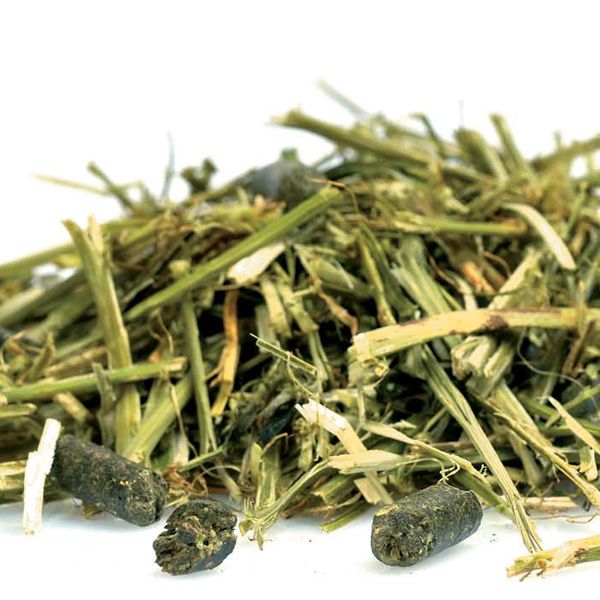 RUMIPLUS 19
More protein, more energy, for more performance
The animals concerned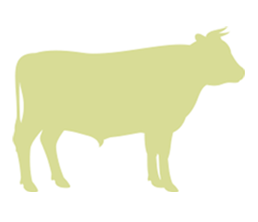 PRODUCT DESCRIPTION
More protein, more energy, for more performance
Produced from French alfalfa, RUMIPLUS 19 comes in the form of a 420 kg bale of dehydrated long strand alfalfa, and pellets produced from fines from the leaves.
RUMIPLUS 19 has been specially designed to provide the physical fibers necessary for the ration of high producing cows without deconcentrating the ration in energy and protein value.
The optimization of the harvesting chain makes it possible to control a specific length and quality of cut of our alfalfa strands.
The Rumiplus 19 is elaborated in 1st cut, the alfalfa fines from the leaves are mainly extracted to be granulated and reintroduced in the bales: less fines - less loss.
High levels of protein guaranteed

participates in correcting the protein level of the ration
BONUS : Dehydration preserves the proteins from microbial degradation in the rumen.
Optimum energy value: better degradable fibers
Rumiplus 19 provides the alfalfa physical fibers necessary for the ration

The energy value is optimal in first cut, as it varies depending on the vegetative stage. Naturally rich in energy, RUMIPLUS 19 contributes to energy intake for better milk production performance.
Brings fiber without lowering the energy concentration of the ration - promotes ingestion
BONUS : The more digestible cellulose favors the microbial activity, which will itself promote the digestibility of the whole ration.
FIBROSITY

Optimum cutting quality, with 3 to 5 cm strands

> Allows a homogeneous, regular and total consumption ensuring an optimal fiber of the ration

DRY MATTER

The dry matter is stabilized at 90% thanks to the dehydration

> Increases dry matter rate of the ration

PRATICALITY

Presented in the form of 420 kg bales, easy to store and preserve

> Fibers ready to be incorporated into the ration without the need to chop them
Product presentation
Around 420 kg bale with plastic binding
1.4m x 1.2m x 0.75m
in tautliner truck

Product Details - indicatives values as fed
| Analytical values | Nutritional values |
| --- | --- |
| Moisture : 10.0 % | Net Energy milk (UFL) : 0.65 kg |
| Crude ash : 11.9 % | Net Energy gain (UFV) : 0.58 kg |
| Crude Fat : 2.7 % | Net Energy horse (UFC) : 0.58 kg |
| Crude protein : 17.1 % | Net Energy milk (VEM) : 654 kg |
| Crude fiber : 24.8 % | Net Energy gain (VEVI) : 632 kg |
| NDF : 38.0 % | Nel : 4.3 MJ/kg |
| Starch :0.0 % | NEg :2.5 MJ/kg |
| ADF : 27.0 % | NEm : 4.6 MJ/kg |
| ADL : 6.6 % | Total digestibility of Nutrients (TDN) : 50% |
Usage tips
Dairy cows: 2 to 4 kg
How to buy our product ?
You can purchase our products by contacting your regular feed distributor. This one does not distribute our products? Contact us by clicking here, we will give you the contact details of the distributor closest to you. Please note that minimum quantities are required for the purchase of our different products. That's why even our distribution network may not be able to respond to your request.
If you are a distributor / manufacturer / trader
Want to add our products to your range? Contact us directly by clicking here, we will put you in touch with the sales manager in your area.
Contact us