Details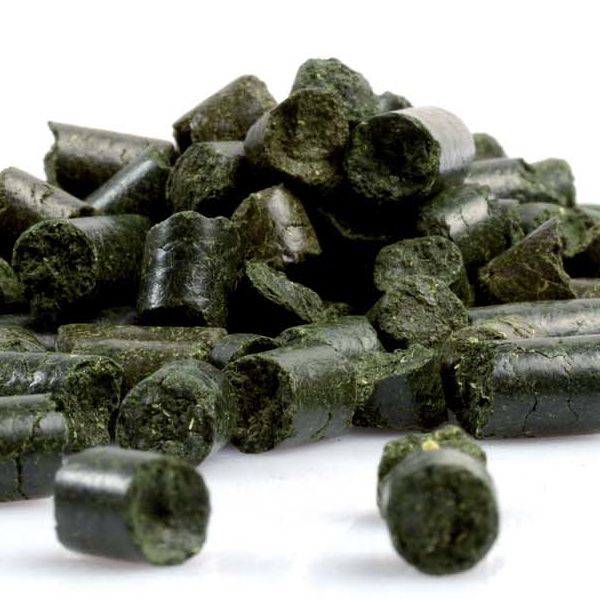 EXTRALUZ
An alfalfa protein concentrate for ruminants, rich in omega-3 fatty acids
The animals concerned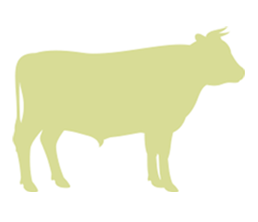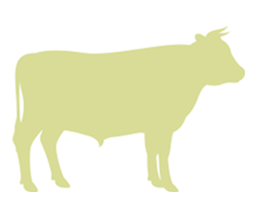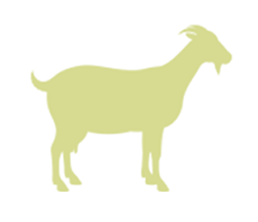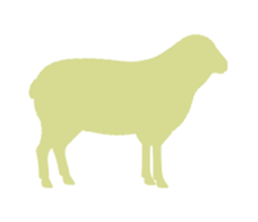 PRODUCT DESCRIPTION
An alfalfa protein concentrate for ruminants, rich in omega-3 fatty acids
The unique production process for Concentrated Alfalfa Extracts allows for concentration of the essential nutrients. EXTRALUZ is a natural source of omega-3 fatty acids, pigments and vitamins for ruminants.
Enriches cattle production in omega-3 fatty acids
The preservation of omega-3 fatty acids is greater and more complete for EXTRALUZ than for flax, the reference source.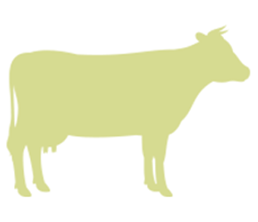 Due to less breakdown of polyunsaturated fatty acids in the rumen, the milk contains more omega-3 with the addition of EXTRALUZ in the ration.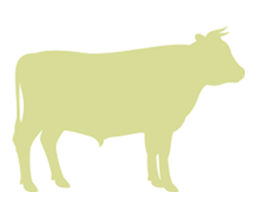 Similarly, the incorporation of EXTRALUZ into the diet of beef cattle alters the lipid profile of the beef and enriches it with omega-3 fatty acids.
Impacts the health and fertility of the herd
In general, omega-3 fatty acids can have favourable effects on the health and fertility of the herd, such as:
Increased immunity
Appearance of a higher progesterone peak
Increase in the number of large follicles in activity
Lower level of production of PGF2a prostaglandins
Improved embryo survival
Improved pregnancy rate
In the case of EXTRALUZ, these properties related to omega-3 are reinforced by the contribution of vitamins and antioxidants (ß-carotene and vitamin E).
Carotene has a beneficial effect on reproductive performance by promoting cell protection. After conversion to vitamin A in the sex organs, it facilitates the secretion of sex hormones (oestradiol and progesterone).
Rich in ß-carotene (230 g/kg), EXTRALUZ covers the needs of females before pregnancy and provides a supplement for animals receiving particularly deficient rations. ß-carotene acts in synergy with the other components of EXTRALUZ: vitamin E, xanthophylls, polyphenols, phosphorus
Improves the colouring of dairy production by its supply of pigments
The presence of pigments and natural vitamins enriches the milk with ß-carotene and vitamin A and helps to improve the colour of dairy products.
Product presentation
Concentrated Alfalfa Extracts in 8mm pellets
- Bulk - Complete tipper truck
- Big-Bag (1000 kg)
- 25 kg bag on full pallet (1250 kg)

Product Details - indicatives values as fed
| Analytical values | Nutritional values |
| --- | --- |
| Moisture : 8.0 % | Net Energy milk (UFL) : 1.16 kg |
| Crude ash : 11.0 % | Net Energy gain (UFV) : 1.14 kg |
| Crude Fat : 10.5 % | Net Energy horse (UFC) : - |
| Crude protein : 47.8 % | Net Energy milk (VEM) : 1200 kg |
| Crude fiber : 2.3 % | Net Energy gain (VEVI) : 1280 kg |
| NDF : 13.8 % | Nel : 9.4 MJ/kg |
| Starch :0.0 % | NEg :6.8 MJ/kg |
| ADF : 2.8 % | NEm : 9.7 MJ/kg |
| ADL : 0.9 % | Total digestibility of Nutrients (TDN) : 80% |
Usage tips
Suckler cows: 2 to 4 kg
Dairy cows: 2 to 4 kg
Heifers: 1 to 2 kg
Ewes: 0,5 to 1 kg
Goats: 0,5 to 1 kg
How to buy our product ?
You can purchase our products by contacting your regular feed distributor. This one does not distribute our products? Contact us by clicking here, we will give you the contact details of the distributor closest to you. Please note that minimum quantities are required for the purchase of our different products. That's why even our distribution network may not be able to respond to your request.
If you are a distributor / manufacturer / trader
Want to add our products to your range? Contact us directly by clicking here, we will put you in touch with the sales manager in your area.
Contact us