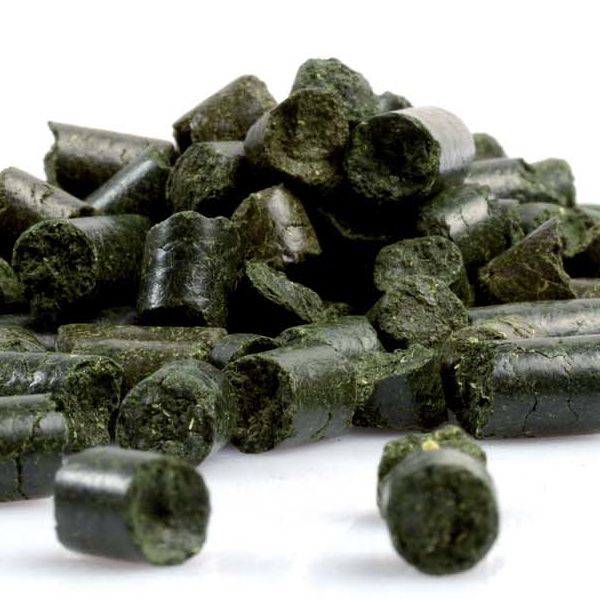 PX AGRO SUPER
An alfalfa protein concentrate for poultry, a source of natural pigments
The animals concerned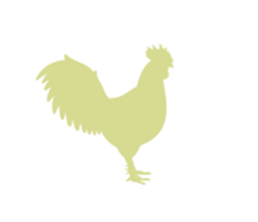 PRODUCT DESCRIPTION
An alfalfa protein concentrate for poultry, a source of natural pigments
The unique production process for Concentrated Alfalfa Extracts allows for concentration of the essential nutrients. PX AGRO SUPER is a natural source of protein, omega-3 fatty acids, pigments and vitamins, ideal for poultry.
Acts as a natural colourant for poultry production
With a xanthophyll content greater than 1000 ppm, PX AGRO SUPER is a natural source of pigments of great interest for the pigmentation of eggs and chicken meat. This concentration is not the result of any chemical treatment, just as the preservation of the product does not use chemical preservatives. The presence of carotenoid pigments (xanthophylls) is effective in poultry as a natural plant source for yellow colouring.
In order to guarantee the level of xanthophylls, PX AGRO SUPER is stored under positive refrigeration.
Improves the natural vitamin content in poultry production
The presence of natural vitamins enriches animal production (eggs and chicken meat) with vitamin E and helps to limit the loss of anti-free radical defence.
Enriches poultry production in omega-3 fatty acids
Preservation of omega-3 fatty acids is greater and more complete for PX AGRO SUPER, making it a feedstuff of choice for improving the omega-3 fatty acid content in poultry production (eggs and chicken meat).
Product presentation
Concentrated Alfalfa Extrats in 8mm pellets - crumble
- Bulk - Complete tipper truck
- Big-Bag (1000 kg)
- 25 kg bag on full pallet (1250 kg)

Product Details
| Analytical values | Nutritional values |
| --- | --- |
| Humidité : 8.0 kcal/kg | UFL : 1.16 kg |
| Cendres brutes :11.0% | UFV : 1.14Kg |
| Matières grasses brutes : 10.5% | UFC : - |
| Protéines brutes : 50.6 % | VEM : 449 Kg |
| Cellulose brute: 2.3 % | VEVI : 425 Kg |
| NDF : 13.8 % | NEI : 399 MJ/Kg |
| Amidon : - | NEg : - |
| ADF : 2.8 % | NEm : 28.0 MJ/Kg |
| ADL : 0.9 % | TDN : - |
How to buy our product ?
You can purchase our products by contacting your regular feed distributor. This one does not distribute our products? Contact us by clicking here, we will give you the contact details of the distributor closest to you. Please note that minimum quantities are required for the purchase of our different products. That's why even our distribution network may not be able to respond to your request.
If you are a distributor / manufacturer / trader
Want to add our products to your range? Contact us directly by clicking here, we will put you in touch with the sales manager in your area.
Contact us