Details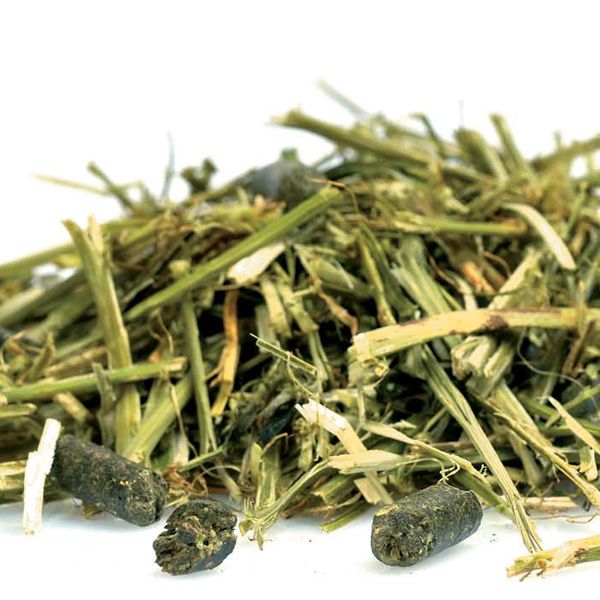 RUMIPLUS
Fewer fines, for optimal rumination
The animals concerned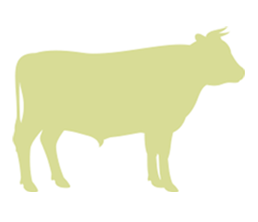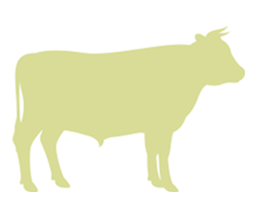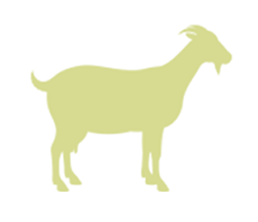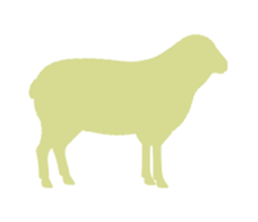 PRODUCT DESCRIPTION
Fewer fines, for optimal rumination
Historically developed for ruminants in milk production: high-performance dairy cows and small ruminants (ewes and goats), dehydrated long-strand alfalfa in bales has allowed French alfalfa to be positioned in a high-tech market.
In bales of 420 kg, RUMIPLUS has been specially designed to provide long fibres without diluting the energy and protein value of the ration for ruminants.
Optimises rumination thanks to effective fibres
The fibres in RUMIPLUS are long enough for rumination, and short enough to avoid sorting. RUMIPLUS has a high level of physical fibres.
From the field to the plant, the specific character of our organisation and our industrial tools, especially the harvesting chain, allows us to control the length and quality of cut of our alfalfa.
RUMIPLUS is made to obtain clean, chopped strands of 3 to 5 cm.
Is developed using a unique industrial process, ensuring uniform and traceable quality
The dehydration process stabilises RUMIPLUS at 90% dry matter, guaranteeing the absence of losses and deterioration. The use of RUMIPLUS as a substitute for wet products increases the dry matter of the ration which facilitates intake by high-production dairy cows.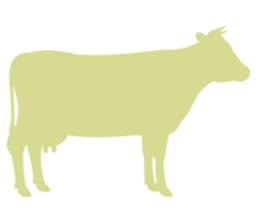 Presented in the form of alfalfa bales of 420 kg, easy to store and preserve, RUMIPLUS is easy to crumble and to incorporate into the ration.
The mixture obtained is uniform and its quality is secured.
Contributes to the good health and well-being of ruminants
Through its contribution of alfalfa fibre, RUMIPLUS:
- stimulates rumination,
- and encourages good rumen function
Good rumen health keeps dairy cows in good general condition and contributes to their well-being. Well-being that is part of the basis for good production by the dairy herd.
Product presentation
Around 420 kg bale with plastic binding
1.4m x 1.2m x 0.75m
in tautliner truck

Product Details - indicatives values as fed
| Analytical values | Nutritional values |
| --- | --- |
| Moisture : 10.0 % | Net Energy milk (UFL) : 0.61 kg |
| Crude ash : 11.1 % | Net Energy gain (UFV) : 0.54 kg |
| Crude Fat : 2.5 % | Net Energy horse (UFC) : 0.54 kg |
| Crude protein : 15.3 % | |
| Crude fiber : 27.0 % | |
| NDF : 40.3 % | Nel : 4.1 MJ/kg |
| Starch :0.0 % | NEg :2.3 MJ/kg |
| ADF : 29.3 % | NEm : 4.4 MJ/kg |
| ADL : 7.0 % | Total digestibility of Nutrients (TDN) : 49% |
Usage tips
Suckler cows: 2 to 4 kg
Dairy cows: 2 to 4 kg
Heifers: 1 to 2 kg
Ewes: 0,5 to 1 kg
Goats: 0,5 to 1 kg
Ils utilisent RUMIPLUS, ils témoignent

Le Rumiplus 18 permet de ramener de la fibre et homogénéise la ration avec le foin

Guillaume et Jérôme JACQUET
Ils utilisent RUMIPLUS, ils témoignent

J'utilise uniquement de la nourriture sans OGM. Le RUMIPLUS me permet d'obtenir de la structure dans la ration totale. Et aussi, protéines et MG dans le lait !

Pascal VAN DEN BERG
How to buy our product ?
You can purchase our products by contacting your regular feed distributor. This one does not distribute our products? Contact us by clicking here, we will give you the contact details of the distributor closest to you. Please note that minimum quantities are required for the purchase of our different products. That's why even our distribution network may not be able to respond to your request.
If you are a distributor / manufacturer / trader
Want to add our products to your range? Contact us directly by clicking here, we will put you in touch with the sales manager in your area.
Contact us